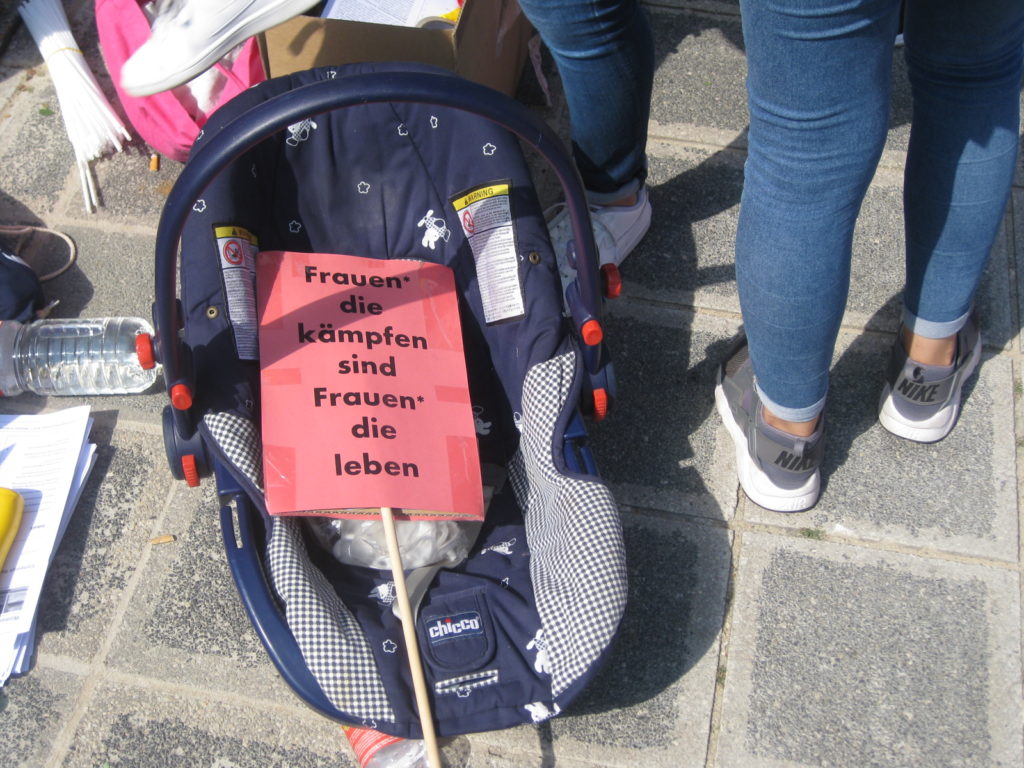 Women* Breaking Borders – Women in Exile and Friends, Postdam, Brandenburg
"Our goal is to empower women living in the lagers of Brandenburg and when possible Germany wide. Women are facing racism and all kind of violations of their basic rights. In most cases they are not aware of it, or they don't know how to fight for them due to different kind of obstacles like languages barriers, isolation or fear.
Through empowerment workshops, we want women to share their experiences of everyday living in the lagers as well as give them tools to fight for their rights. We believe that by gathering and opening a space to speak out isolation can be broken and that empowerment can be gained by getting to know other women, sharing their experiences and the information they have.
Informations about the rights in Germany will be provided in the workshops by experts, so will contacts to organizations supporting refugees or organization covering other kind of situations which specially affect women, like sexual violence, harassment, health.
On the other hand, we will also organize an event around the Bus Tour that took place this Summer 2018 around south Germany to share the experience and information that we gathered during the Bus Tour with the women, as a way of breaking isolation and also transmitting the power of self-organization."
Facebook: Women in exile & friends